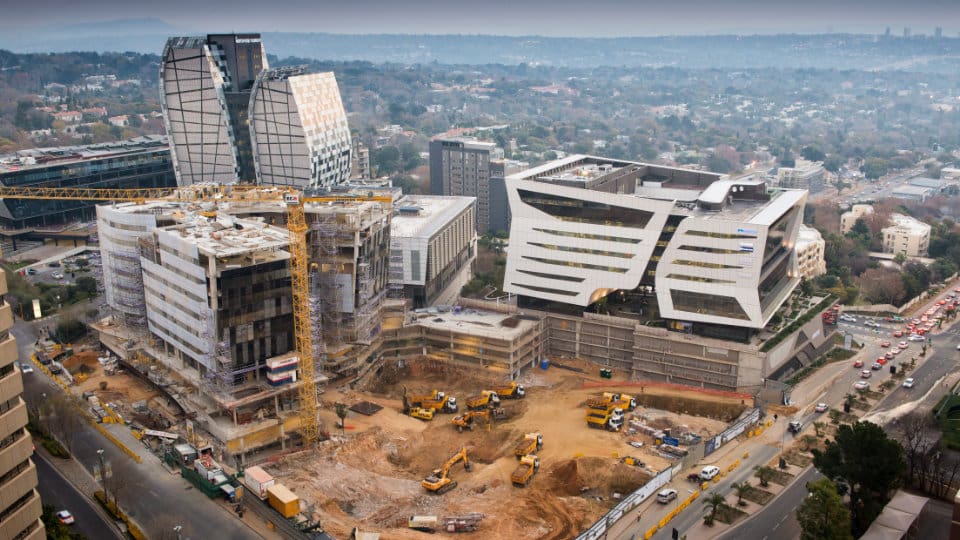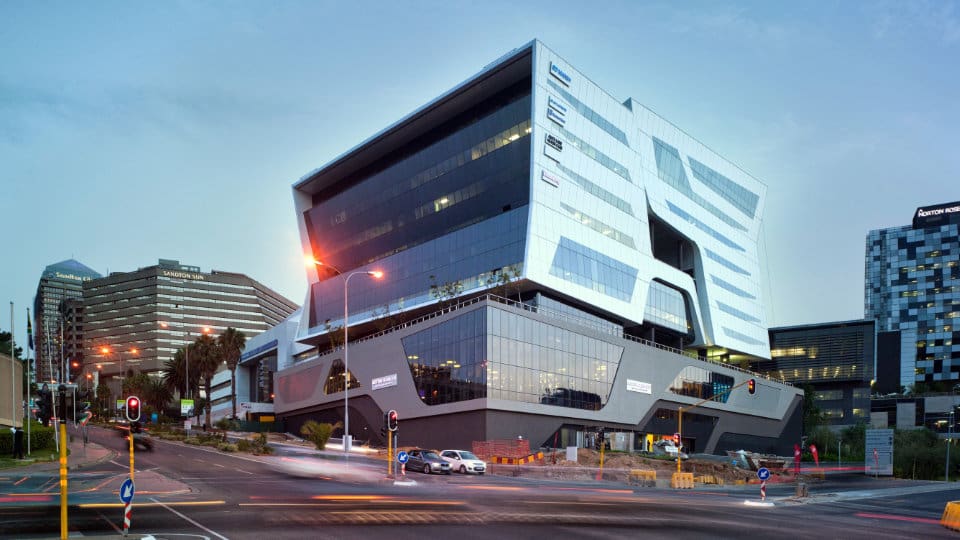 ALICE LANE PRECINCT
---
OFFICE, COMMERCIAL BUILDINGS & RENOVATIONS
---
PHASE 1:
New Office development included Virgin Active Classic gym and restaurants. Tenants Standard Bank 2600sqm and Virgin Active 3650sqm. 6 Level Basement parking of 28000sqm and 6 storeys, 15300sqm.
PHASE 2:
Is a commercial office block with 6 office levels, a Piazza level and 9 parking levels. Over 30 000 cubes of concrete was poured in the project.
PHASE 3:
The building comprises of 7 basement parking levels and 18 storeys of office space. The tower has a 16 storey atrium with a composite slab. The structure has two lift cores which consist of 13 elevators and six of the total lifts are scenic which are set to travel at 3m/s. There are about 26 000sqm of double glazing that are used in this structure, with the unitised panels being built and assembled in an on-site factory. 5 000sqm of this façade includes a unique pattern which is printed onto the glass, known as frit. There are 280 blocks which comprise a minimum of 4 and maximum of 12 panels. There are 57 456 dots per square metre, every dot being drawn individually.